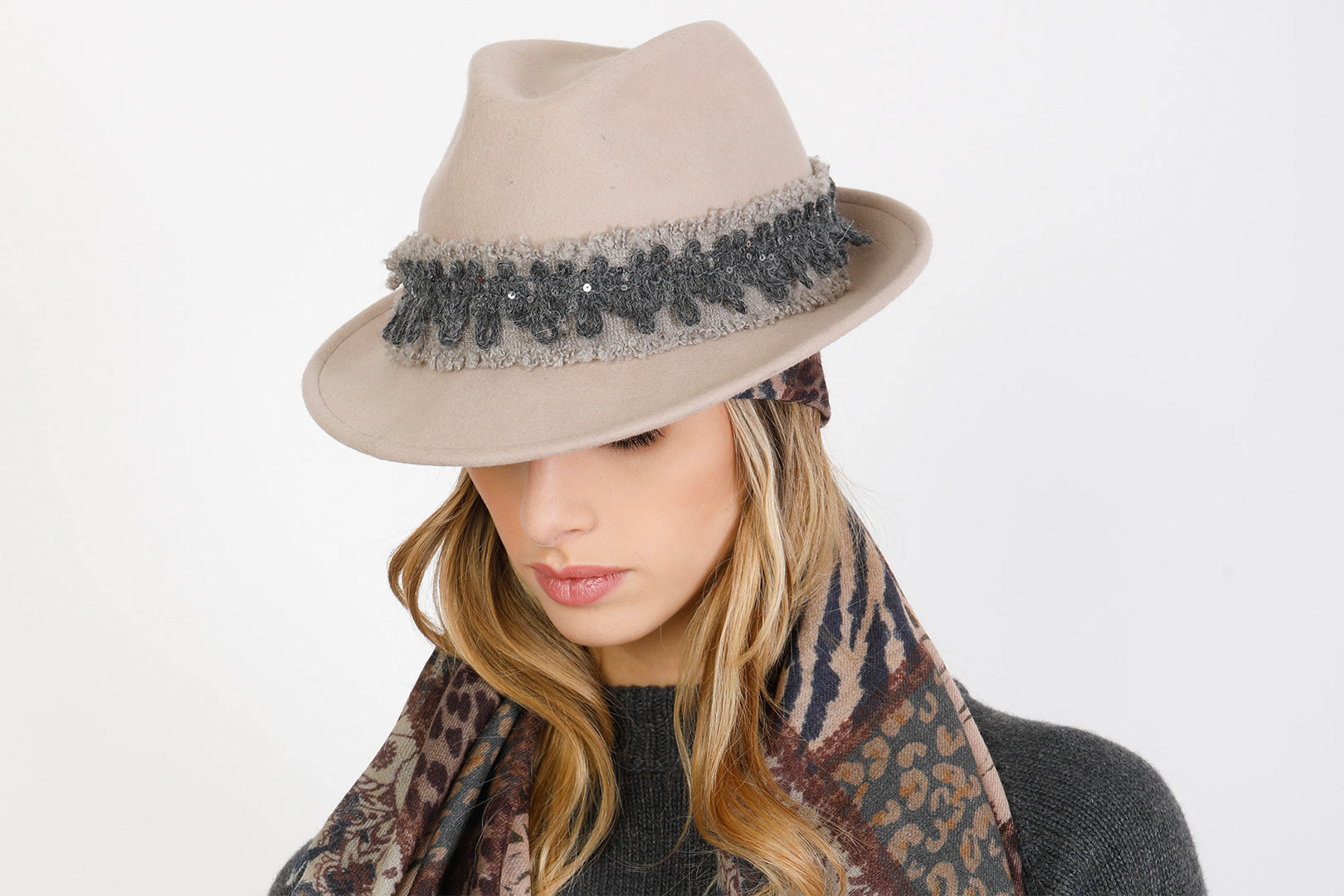 Latest products from this brand
.
OUR ARTISAN
Gaynor Bongard
Gaynor Bongard is a family company that began in 2000, in Italy, and is composed of a group of dynamic women.
Gaynor creates and projects a niche collection of textile accessories with a sartorial touch, destined for a middle to high market that is looking for luxury, quality and attention to detail, born from a passion for fashion.
Using sophisticated and precious projects of high-quality textile accessories made in Italy with attention to the smallest details that give life to stoles, shawls, hats, capes and giglets made by protecting craftsmanship and tradition, in the name of renewal, with respect for ethical values and with the utmost regard for the health of the planet, Gaynor and her team has created a succession of exclusive collections now distributed throughout the world.
We met Gaynor in Milano and were immediately drawn to her beautiful collections on display. But Gaynor the person proved the bigger draw – a generous, kind and graceful soul, we have had the privilege of visiting her studio in Genova, spending time with her daughter Eugenia (making a memorable late afternoon gelato run!) and other team members. Gaynor has had a special role in our MIIO journey and we are so very happy to include many of her beautiful creations in our Jupiter store.