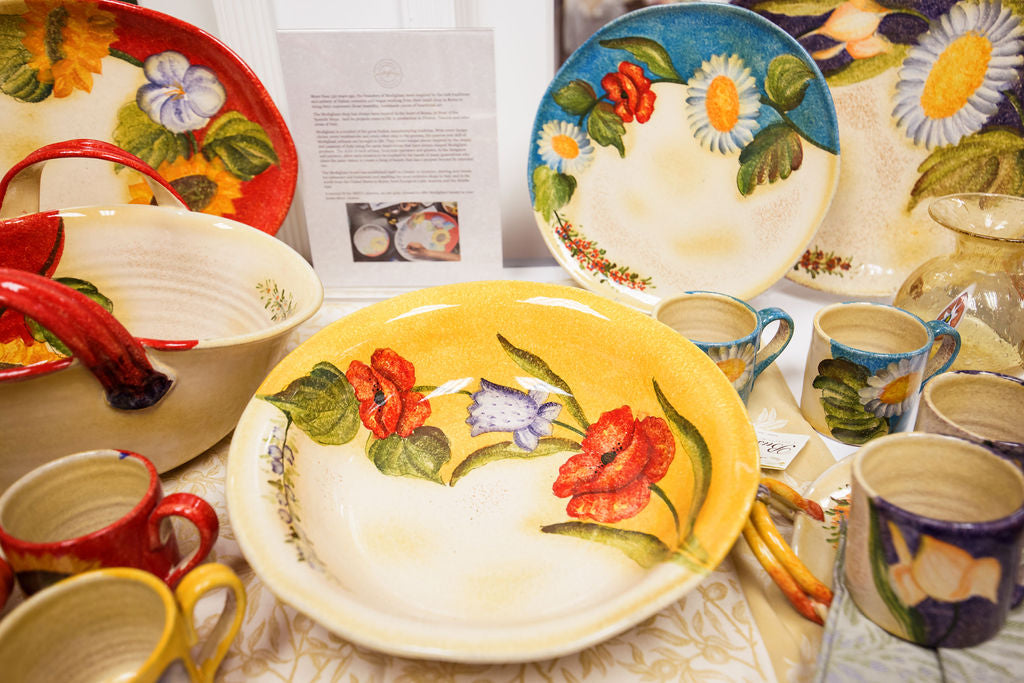 Latest products from this brand
.
More than 150 years ago, the founders of Modigliani were inspired by the rich traditions and artistry of Italian ceramics and began working from their small shop in Rome to bring their customers those beautiful, handmade pieces of functional art.
The Modigliani shop has always been located in the heart of Roma, in front of the Spanish Steps. And its projects come to life in production in Firenze, Venezia and other areas of Italy.
Modigliani is a symbol of the great Italian manufacturing tradition. With every design choice, every brushstroke and every other step in the process, the passion and skill of Modigliani artisans are brought to life. They create unique pieces inspired by the beauty and passions of Italy using the same inspirations that have always shaped Modigliani products. The skills of each artisan, from kiln operators and glazers, to the designers and painters, allow each creation to be touched by the hands of many generations who share the same vision: to create a thing of beauty that has a purpose beyond its intended use.
The Modigliani brand has established itself as a leader in ceramics, starting new trends for tableware and homeware and reaching the most exclusive shops in Italy and in the world from the United States to Korea, from Europe to Latin America and the Middle East.
A natural fit for MIIO's mission, we are quite pleased to offer Modigliani beauty to your home décor choices.